A breath of fresh air!
Dealing with David on financial matters that always seemed a bit daunting has been like a breath of fresh air. David made perfect sense of what felt scary…. Form filling has never been my forte. David explained all the types of pensions and serious illness policies and the reasons why and why not. Suggested the best for us and put it all in action. I didn't even have to leave my small business because he came to me .
Fabulous service. I will be recommending David to all my friends and family .
A Personal Service!
David and his staff at Peavoy Financial Planning provide advice in a clear and easy to understand format. David's guidance through what can be complicated issues is client based and always delivered in a personal, prompt and friendly way. I am happy to recommend you to future clients.
Great Service!
When recently given the option of transferring my DB pension to Ireland from the UK I found David's advice invaluable and he gave a range of options and guided me through the process. Having previously used David for a comprehensive financial review he is someone whom we trust with our most important investment and finance decisions. His service is second to none as he guides you through what can be complicated issues with ease.
Honest advice and guidance!
"We used David for our mortgage protection and life assurance when buying our first home. His honest advice and guidance were very refreshing when others put us under the hard sell. We had one or two tricky issues to resolve which David attended to thoroughly and rapidly to allow us get our mortgage and our home purchase over the line in the quickest time possible. We wouldn't hesitate in recommending David."
Trust & Integrity !
We have had a business relationship with David Peavoy for a period of over ten years. During this period, we have been fully satisfied with the service that he has provided to us and we will continue the relationship in the future.
As has become clear, especially during recent years, trust and integrity are very important factors in the financial services sector. David has always provided a reliable and efficient service and we have found him to be fully trustworthy at all times. He can be counted on to reply to all our queries quickly and to give personal attention to all matters
A Successful Business Decision !
As a GP running a busy medical practice I don't have the time or expertise to devote to my financial needs. Trusting Peavoy financial to give me sound impartial advice on matters such as pensions, investments, life assurance and income protection has proved to be one of the most successful business decision I have made.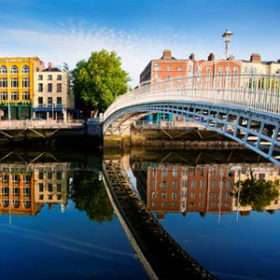 sound and pragmatic advice !
"Peavoy Financial Planning was recommended to me by a friend. David initially did a review of my mortgage protection and life insurance and found a product that not only saved me money but also offered me a better level of protection. I have since gone on to use Peavoy Financial Planning to help me with investments for my children's education, income protection and my own personal pension.

I always find David extremely professional and he has a great ability to explain often complex financial products in layman's language. He provides sound and pragmatic advice and has understood my requirements fully before offering me solutions. I have recommended Peavoy Financial Planning to my friends and colleagues as I know he will provide a high quality and tailored service to them."
Delivered on what they promised to do consistently !
Over the past number of years I have become more and more disillusioned and sometimes annoyed by the level of service provided to me, the customer, by so many companies. Generally, it's not over some big issue. Rather it's an accumulation of small things such as

Hanging on the phone for ages waiting to engage hopefully with a human being
Being promised that someone will call me back but never hearing from them

Having to explain who I am and why I'm calling over and over again as I always seem to be eventually put through to a different person when I call back

Being told that as a customer my call is important and knowing that those are simply polite sentiments
People not doing what they say they will or not doing it in a timely fashion

In general, it's a feeling that I as a customer am a bit of a nuisance; that service ended rather than started when I became a customer; that businesses are more interested in getting new customers rather than looking after existing ones.
Dealing with Peavoy Financial Planning has thankfully changed these perceptions. They consistently kept me in the loop at all times during a challenging business transaction. What suited me rather than them was their priority. They delivered on what they promised to do consistently. They demonstrated by their actions rather than mere words that my family and I were important to them.

I have no hesitation in recommending Peavoy Financial Planning and would be more than happy to endorse them should anyone wish to contact me in that respect.
David Peavoy is a clear expert in his field!
David Peavoy is a clear expert in his field. His knowledge of products and variety of offerings available in the market is second to none. This, combined with David's customer focus and level of responsiveness, has created a very strong business model.

We wouldn't hesitate to recommend David to any colleagues or friends.
Safeguarding our families future!
The birth of our first baby triggered us to review our financial circumstances and ensure we had the appropriate level and mix of cover in place to safeguard our families future. David was a pleasure to deal with. He called to our home in the evening meaning we didn't need to take time off work to arrange it all. David took time to fully review our position and made his recommendations in a professional and easy to follow report. We would have no hesitation in recommending David's services to our family and friends and we look forward to dealing with him again in the future.
My Family's Advisor
David, has been my family's advisor for the last number of years. During that time he has advised us on pensions, life assurance and investments

In every instance he provided us with clear, unbiased advice and was completely transparent around costs, including his fees.
David is someone that I really trust with my money and my financial future. I know that he'll be there to help me, whenever I need financial advice.
We look forward to bringing all of experience and knowledge to bear for you
- So give yourself peace of mind, and contact us today!contact us